Kenmore Family Medicine
THURSDAY, SEPTEMBER 2nd Our office will be closing at 2pm to celebrate Dr. David Silverstein, Patricia Champlin, NP and Joelle Gabor in their retirement. Please call our office the next business day at 8:30 for any non-urgent calls.
RETIREMENT NEWS:
Dr. David Silverstein and Patricia J. Champlin, NP are retiring as of August 6, 2021!! Letters have been sent to all their patients. If you have not received a letter, please call our office.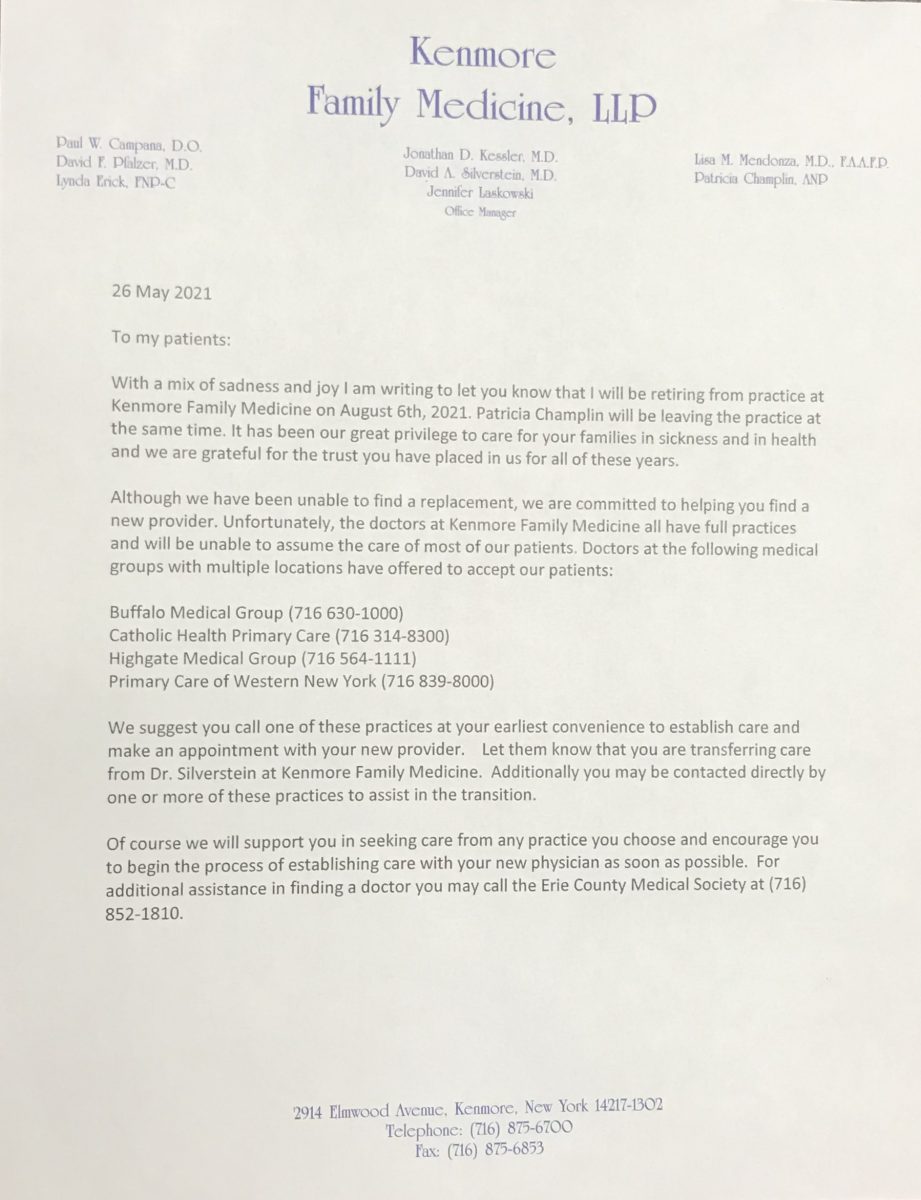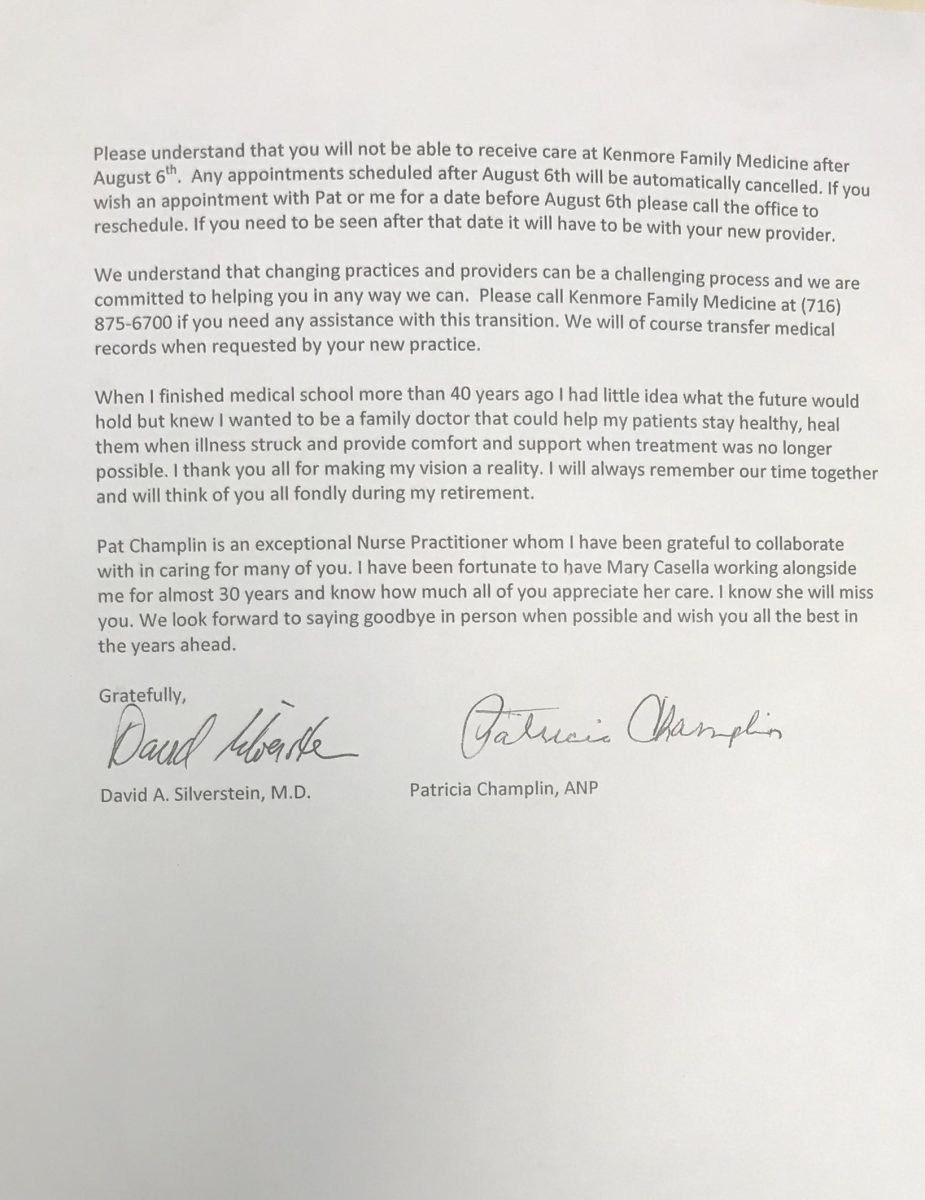 COVID INSTRUCTION SHEET: (click on link below)
https://wnydocs.org/resources/Documents/WNY%20Working%20Group%20-%20'COVID%20Instruction%20Sheet'%20-%2012-21-2020-3pgs.pdf?mc_cid=6486fa0f0f&mc_eid=cdde4518f0
COVID-19 Update JULY 2021
IF YOU HAVE BEEN FULLY VACCINATED AND ARE FEELING ILL, PLEASE CALL OUR
OFFICE FOR A SICK VISIT. PLEASE HAVE PROOF OF VACCINE WHEN YOU ARRIVE AT
THE OFFICE. PER CDC GUIDELINES, MASKS ARE STILL REQUIRED IN OFFICE.
IF YOU HAVE NOT BEEN VACCINATED, PLEASE CALL BEFORE COMING INTO
THE OFFICE IF:
YOU HAVE A FEVER, SHORTNESS OF BREATH, OR COUGH,
IF YOU HAVE BEEN EXPOSED TO A KNOWN COVID CASE
OR
IF YOU THINK YOU HAVE BEEN EXPOSED
DO NOT COME TO OUR OFFICE, PLEASE CALL OUR OFFICE AT 875-6700 TO SPEAK WITH A PROVIDER.
THANK YOU! THIS IS FOR THE SAFETY OF OUR STAFF AND ALL PATIENTS.
We are happy to announce Robert Bennett, PharmD, Clinical Pharmacist, is now part of the Kenmore Family Medicine Team. Rob will be working closely with our providers and patients to ensure the highest quality and most cost effective solutions to your pharmaceutical needs. If you have any concerns about your medication regimen , feel free to ask your doctor for more information.